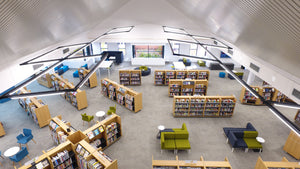 Drone Video - Riverton Library LED lighting upgrade
We have recently finished the lighting supply for the Riverton Library upgrade. We have created a bold and modern statement using our MT series Linear Lighting System. Check out the drone video of us flying through the site.
Riverton Library - promo video from Integrated Power on Vimeo.
---